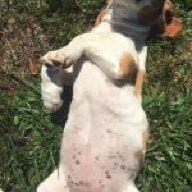 Joined

Dec 27, 2013
Messages

2,740
This story reminded me of a topic that was on hangout awhile ago. (Completely different issues) Anyway it made me wonder if people now feel it's ok to charge for things like this?
http://latestnewsvideos.org/news/ar...-ceremony-no-notice-never-send-gift-card.html
A Minnesota woman is outraged after she received a dinner bill when she cancelled on her friend's wedding the day of the ceremony. 
Jessica Baker of Golden Valley was getting ready for her friend's big day when she received a call from her mother that she could no longer watch her children, who were not allowed at the ceremony or reception.
Then, a few weeks later, Baker received a bill for $75 asking her to cover the cost of her and her husband's meals.