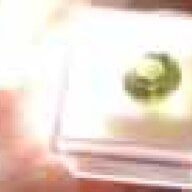 Joined

Apr 14, 2009
Messages

1,683
Date:

11/10/2009 4:05:43 PM

Author:

ladypirate

Date:

11/9/2009 8:42:22 PM

Author:

cindygenit

LP, how much weight does K have to lose? And what is his problem in getting that pesky pounds off? Is he lacking motivation to exercise, eating too much?

My FI is also a bit overweight, and to help him be healthier and lose weight, I cook very healthy meals in the house and he has to eat it!! His job is very physical, but he eats so much sweets and bread and that''s what''s causing him to gain weight. I have successfully cut out full cream milk and white bread from his diet entirely. It took me 3 years to convince him Hi-Lo milk tastes nice.

He could probably lose 30 pounds or so (he''s 6''7'', so he hides it well, but he''s very conscious of it). He doesn''t exercise as much as he should (although we''ve been working on that--he''s started doing some low-impact exercise in the mornings, but I''d like to see him do more cardio). It''s hard here in the Pacific NW because we get a lot of rain most of the year so it''s difficult to do things outside and we don''t belong to a gym.

As far as food goes, we eat pretty healthy but he has some issues with portion control. The biggest thing is bread. I''ve been trying to make the switch over to whole wheat but he complains about it bitterly.
I see your problem. The easiest and cheapest way to exercise is to walk/ run and that''s not easy to do when you''re in a rainy part of the country. I am usually against going to the gym, but in your case, it might be worthwhile!