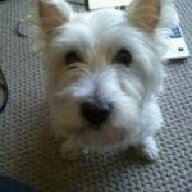 Joined

Mar 3, 2009
Messages

351
Mind if I join too?
Height 5''6".
Current weight is 136 lbs.
Target weight is 126 lbs
Ideally, I just want to tone up my abs and my arms and I would love to fit into clothes I bought less than a year ago and can no longer wear

. I''ve been doing the Jillian Michaels 30 Day Shred 3x a week and going to the gym 3x a week. I''ve lost 2 lbs per week for the last 2 weeks. I found this application for my G1 that counts calories and logs workouts so you know how much you are using and losing. They have this website, fatsecret.com, which has been really helpful. It''s pretty neat that I can just scan the barcode on food to log the calories
Anyways, I''ve become obsessed with finding this elusive 25 calorie hot chocolate, any idea what brand it is?