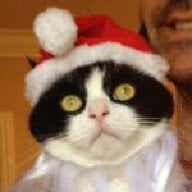 Joined

Oct 7, 2004
Messages

5,239
My girl friend is celebrating after a bad divorce and saw a virgin america sale from lax-bos for $300, so we're going to Boston for 5 days in sept!!
First of all, holy craaaap hotels are expensive!! I'm pricelining everything, and have
always
gotten 4*/resort class for under $100, many have been under $80 during peak season. Imagine my shock when i'm bidding up to $180 for a 3.5* and still no bite. Since we dont plan on staying in the rooms much, we ended up w/ a reasonably priced room in Cambridge near the T. But it still hurts to pay so much more when i've always gotten such good deals on way better hotels, and i find myself thinking that extra money can buy me a nice gem, haha. Btw, does anyone know why it's so expensive in Boston? dates are Sept 16-21 if it helps. I looked up festivals and events and didn't find anything, and schools aren't starting that week either, so i'm stumped.
I've combed thru tripadvisor and compiled a list, but since there are so many PSers w/ better knowledge, i thought i'd ask here. (plus i think there's a fair amount of shilling on TA and yelp, so i dont quite trust the reviews) We're planning on doing the Freedom Trail, duck tours (go early, i've been told), eat lots of seafood, explore North end, Copley, Quincy market, Faneuli, Beacon Hill, Bay Side, Harvard Square, MIT. Oh, and there's a dessert expo or something that we might do. Anything i'm missing? Must eats? i love food and that's usually the highlight of my trips...
Thanks in advance!!