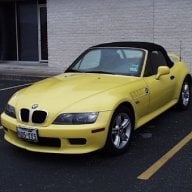 Joined

Dec 12, 2000
Messages

670
Bob's Flashes - Selecting a Diamond

We often get two kinds of customers;
Customer A: calls, knows what they want, may need to ask a question or two but then orders the diamond and it is shipped to them. The entire transaction takes less than a business day.
Customer B: calls or e-mails with multiple questions, does not know what they want in a diamond. We listen to what they say and give suggestions to help them narrow down what they want. We e-mail them a list of suggested diamonds. This exchange can go on for 10 or 20 e-mails and phone calls with the customer changing their mind multiple times even about the basics of shape, size, budget, etc.
Here are some suggestions for potential diamond consumers:
Look at some diamond rings in stores and in magazines.
Find out what shape diamond you want.
Figure out what your maximum budget is for the diamond.
What color, clarity and carat weight do you want
Go to: www.gemappraisers.com/chrt.htm to find out what parameters you need (example: table %, depth %, etc.)
Go to the Pricescope home page and look up diamonds with your specifications
When you have it narrowed down to a few, call or e-mail one of the pricescope vendors.