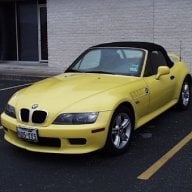 Joined

Dec 12, 2000
Messages

670
During the polishing process if the polisher is not using a clean lap, has left over grit on the the lap, is not patient, is in a hurry, or someother reason, he may end up with drag lines or polishing marks on one or more facets of the diamond.
A drag line is caused by the leading edge of a facet or open feather on a facet crumbling slightly and dragging the tiny diamond piece across the facet leaving a scratch or, in this case, a drag line. When this happens there are usually more than one or two lines. Polishing marks are usually caused by a dirty lap, an inexperienced polisher, the polisher not paying attention, or settling for a "good" polishing grade from GIA. An excellent polish takes a lot more time and experience and leaves no polishing marks.
I will be out of pocket for the next several days but I will return next Monday.