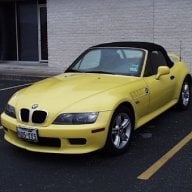 Joined

Dec 12, 2000
Messages

670
Bob's Flashes – Dark Inclusions

Most of us have seen dark "carbon spot" inclusions in diamonds. In reality these dark inclusions can be any number of things including carbon.
We who are looking for a beautiful "eye clean" diamond look with distain at these blotches but there are many who collect, photograph and document these expensive inclusions.
They can be any number of different mineral inclusions. If you put one of these diamonds in the gem microscope and pump enough light onto the subject, you will often fine that the inclusion is red or green or some other color. The red inclusions are often pyrope garnets or rutile where the green may be olivine or chromian diopside. I once had a beautiful change of color inclusion that I just knew was an alexandrite. It sent it to John Koivula at GIA. He sent me an e-mail after he had studied it and let me know that it was only a knorringite-pyrope garnet and had seen a number of them. I was disappointed and then jumped in the middle of my books to find out what a knorringite-pyrope garnet was.
I don't know everything but I am willing to learn.