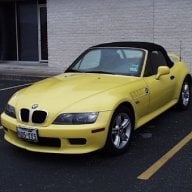 Joined

Dec 12, 2000
Messages

670
Bob's Flashes – Care and Handling of your Diamond

First a short story: Once upon a time long, long ago when I was young and in the Navy I was parked outside of the Waves barracks with my girl one evening. All of a sudden we heard shouting and cursing from one of the "ladies" when we all heard "You can take this #$% ring…" and then she threw it. We think it landed in about an acre of overgrowth. The next morning when she and her boyfriend were sober and in love again, everybody went looking for her diamond ring. After about two hours with about 30 people searching, we found her ring. It had hit a length of steel rebar and broken her marquise diamond in half.

We all know that diamonds are very hard but they are not indestructible. They will break, chip, crack, nick and even scratch. We must take care of these expensive beauties. They need to be cleaned often and wearing them while doing manual labor or working in the garden is a real no, no.

Those of you that receive your loose internet diamonds must be especially careful. They are small and when you open your diamond paper for the first time, they can flip out and fall to the table or floor. Any diamond that has a point, which is most of them, can loose that point if it lands just right on any hard surface. On a round diamond that point is the culet and it can be broken just as easily as one of the two points on a marquise or the four points on a princess. Yes, they can be repaired but the idea is not to break it in the first place.

You may clean your diamond, daily, with warm soapy water and a toothbrush (my wife likes to use toothpaste) but do not clean them over an open sink. "That can't happen to me, Bob", while cleaning my wife's diamond studs in the sink one morning when one of them jumped down the drain. I was in complete shock. Each stud was a one carat F VS2 and it was gone! Just like that! I got a flashlight but all I saw was water down at the gooseneck. I had never done any plumber work but since I had a big wrench, I was willing to learn…Now! I tore the drain apart and yes the diamond was in that gooseneck but I will NEVER clean diamonds over an open drain again.

Remember, bad things usually don't happen to diamonds, but they can!