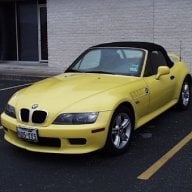 Joined

Dec 12, 2000
Messages

670
Bob's Flashes – Durability Issues with Engagement Ring Stones

Much has been said about the durability of diamonds in engagement rings but what if someone wants something other than a diamond in their engagement ring?

There are many other gemstones to choose from but only a few will last "for a lifetime". Corundum (ruby & sapphire), spinel, chrysoberyl (alexandrite & cats-eye) and maybe the garnets will endure many years of constant wear. This list does not include the many synthetics that on the market.

Corundum has a hardness of 9 on the Mohs scale and is very durable. A ruby is always red while sapphire comes is many beautiful colors and mixture of colors. Both of these are also a 9 on the Mohs scale. If you are trying to save money, ruby might cost you as much or more than diamond. Sapphire on the other hand is much more reasonable in price except for the very rare and very expensive Kashmir sapphire.

Chrysoberyl has a hardness of 8.5 and is very durable. The two better-known varieties are Alexandrite and Chrysoberyl Cat's-eyes. There is also a faceted yellow variety that is much more affordable than the two better-known varieties. A fine Alexandrite will be green in daylight and red in artificial light. The fine Cat's-eyes will be a honey color with a sharp eye that opens and closes as you rotate the stone. An even more rare gem would be an Alexandrite Cat's-eye.

Spinel has a hardness of 8 and is also very durable. Usually when we think of spinel, we think of the synthetic variety but there is a natural spinel that comes in several beautiful colors. The historic Black Prince's Ruby and the Timur Ruby, which are both part of the British Royal Family jewels, are in fact red spinels. Bright, rich stop-light red or orangy-red "Flame" spinels over a carat are much sort after and will cost over $3000 a carat.

Garnets have a hardness of 7-7.5, are durable and come in many colors from almost emerald green, Tsavorite or demantoid, to pure red, pyrope and many bright colors in between. Tsavorite and demantoid can be quite expensive but the other garnets are reasonable enough that if they are damaged, they can be replaced without breaking the bank.

Topaz also has a hardness of 8 but it is not durable because of its perfect cleavage. A not-so-sharp blow will cleave off a section of the gem easily.