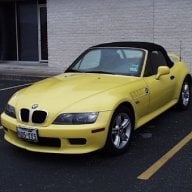 Joined

Dec 12, 2000
Messages

670
Bob's Flashes – Decorating with Melee Diamonds

Melee diamonds are any small diamonds under .22ct and down to .0025. Round melee are either full cut (58 facets) or single cut (16 facets). Like the larger diamonds, melee can be poorly cut or ideal cut. They can be any color or clarity and they can range in price from very inexpensive to expensive.

Pave', which means paved, is when the surface of an item of jewelry is set with many melee diamonds set very close together; showing as little metal as possible. Most jewelers leave this demanding task to the experts that do this work properly and quickly. In pave' the melee are of the same size and height for each part of the design, the girdles can be almost touching, but not overlapping, the spacing between the melee should be equal and each should be level. If this work is done properly with precisely cut white, bright, melee diamonds, the item of jewelry will be beautiful.

The design of the jewelry piece is laid out, the small diamonds are carefully selected, the design is transferred to the metal, tiny holes are drilled where each diamond will be and a cone shape seat is made. The diamond is placed in the seat and tiny bits of metal are pushed up from the nearby metal to form what are called beads. These three or four beads, now located around the diamond, match in size and shape. The stone is centered and positioned level to the mounting.

In channel setting the melee are placed in a channel with a strip of metal on each side with small holes drilled under each diamond. The melee are evenly spaced in a channel with edges straight and the ends of the channel matching. The melee are the same height and follow the curve of the mounting. There are different types of channel setting from simple single stone channel to curved channel-complex. Baguettes are usually set with some type of channel but you will also find rounds, princess, triangles and others set in channels.

Hammer set melee happen when individual small diamonds are placed on a ring's shank or on some other item of jewelry in a random pattern. The diamonds are set so that they are flush with the surface of the metal they are set in. There are no prongs or beads in hammer set. A small hole is drilled down through the piece and a cone shape seat drilled out. The diamond is placed in the seat and the diamond is burnished into place with a burnishing tool.

Tube-set diamonds are set in the ends of metal, usually gold or platinum. The tube becomes part of the design of the item or the tube is inserted into the metal and resembles a bezel set stone.

This flash was about setting melee diamond. Larger diamonds will be the subject some other day.