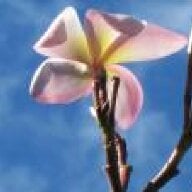 Joined

Jul 27, 2010
Messages

891
So I bought this stone on ebay:
http://cgi.ebay.com/ws/eBayISAPI.dll?ViewItem&item=180606493391&ssPageName=ADME:X:RTQ:US:1123
Didn't receive it due to USPS confusion for over 2 months. Pretty much forgot about it until my neighbor signed for it and gave it to me.
WOW! The cut is a bit off, but for a 3.37ct stone with minimal tilt window, I think its a win.
Their color was off, but I don't hold that against them since the real color is 100x nicer to my eyes. When trying to photograph it, I got the same color as they did, so I don't blame them for a camera's inability to capture proper tones.
It's a large stone and for a trillion it's a little wonky. I'm not sure if it could qualify for a recut, but since it's not a valuable stone and it's really just the color that's phenomenal, it might be okay. Not sure what it would cut/turn into though hah.
Onto the pictures!