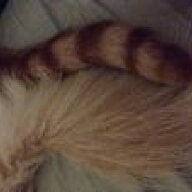 Joined

Oct 15, 2014
Messages

667
I bought a stone from Blue Nile that is a very pretty little heart shape, and while I like the heart I am realizing over time it just isn't wowing me like a diamond should. So, I was going to wait and do a larger upgrade but I realized since my original stone wasn't too expensive I could just upgrade it now and have a round brilliant (this works with my setting). I think I will do one more upgrade at some point in the future I think but I want to change to a round stone now. So, since it has to be through Blue Nile and I can't see the stone I have been looking for a month or so and found a stone that I really like. The numbers are great:
Table 56
Depth 62
34.5 crown angle
40.8 pavilion
1.25 carat J (I am fine with a J)
Vvs2 (this is overkill for me but the price is right so..)
Med blue fluorescence (I want this!)
Excellent cut, Polish, and symmetry
6.89 x 6.92 X 4.28
And a really good price, just double my first stone at $5,000. So it seems like a good contender. But then I asked for a photo and they sent me this. The photo does not look pretty to me, but does it actually mean anything? It just looks yellow grey, and honestly I don't mind warmth but this looks dull. Can this picture still produce a beautiful diamond or are there warning signs? I think I have a good education from you guys but I really appreciate the help!