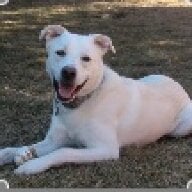 Joined

Oct 11, 2008
Messages

1,878
I feel like I''ve made too many posts in the last few days... Yeesh... I promise this is the last "topic" for a while

I change my hair color quite a bit... usually every six months it is different... and I''m never consistent. I go between light blonde, dark blonde, and brown. Currently I''m at the "dark brown fading to light brown with really f-ing long roots" stage. My family/FI/Friends keep asking what color I will be for the wedding... and the truth is- I don''t know!
1) I''m naturally dark, ashy blonde which looks rather gray (yuck)
2) I''m trying to grow my hair out so coloring it at all scares me...
3) I *think* I''d like to be blonde, though.. which means I need some highlights now-ish, and some highlights a month or so before the wedding. It will be a process to lighten my hair to the level I''d like.
4) I will not be TAN for the wedding, but will have some color... not 100% pasty
5) Wedding is in December
So yes, I''d like some input. I''ll post a few pictures... and DO be honest!
Disclaimer: Forgive any bad hair/makeup/piercings... these are from "the college days"... so... yep...