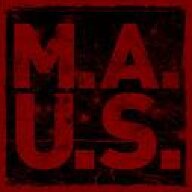 Joined

Jul 20, 2007
Messages

380
Okay guys, I know the opinions tend to run rather conservative on here but I'm going to give this a shot anyways..... I'm a (former) goth (meaning I was full-on from 20 to 30 but am too lazy now at 43) I have a fair number of tats and still have a few piercings left though now I dress normal most of the time.....
We're getting married in Vegas (so that gives me some leeway with what I can get away with
and I am wearing the lovely dress shown below (I just could not go ALL black but had to get SOME in there somewhere!) Here is my question: I really think the veil HAS to be black (for it to go with the dress). It will be a birdcage veil so it won't have a lot of fabric but I know 99% of the population associates black veils with FUNERALS!!! I don't want to offend my in-laws. They'll already have to look at all my tats hanging out on my arms and back (although I'll be wearing a lace bolero for photos so they'll have some "nice" pictures. I know my tats do NOT thrill them. Oh, they are Jewish and I am not - forgot to mention that part.....)
I just really want the black veil...... what do you think?
- Jodie -