I have been obsessed with clover bezel with milgrain earrings for many years... Thought I could find just the right one second hand, but couldn't so... I found a designer one very close and had Shiree Odiz (Etsy) modified a little bit to 18k YG Satin Finish, and a heavy back butterfly instead... These are just phone pictures, but the earrings have such huge presence and sparkly.
States D SI1 (when louped, its not the ideal cut, but some are very well cut, and sparkles) Super Happy with them! Don't mind my dirty EC ring in the background
I did try to go custom a few times, but the $$ didn't make sense, and I like to try and give new designers a chance. These are not ideal cut, but works for me for the price I can't complain!
1.20 ctw (15 pointers each)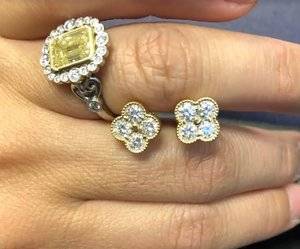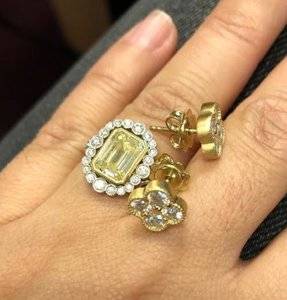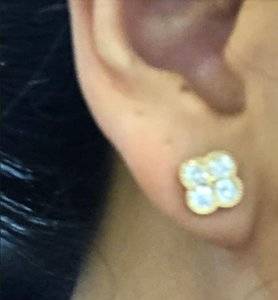 Last edited: