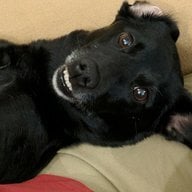 Joined

Sep 1, 2009
Messages

10,161
That is so sad they're gone. I loved going there on a hot day.
I'm sure I must have met your IL's if you're in the spot I'm thinking of.
I can't wait to fly over the valley. It is something I've wanted to do as long as I can remember. We're doing a restoration so the airplane got brought in on a truck
Jumping out of a perfectly good airplane just seems... wrong. I know a lot of people enjoy it, but there is just too much that can go wrong. Lots of fun to watch though.