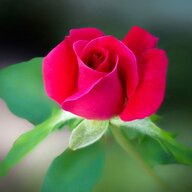 Joined

Nov 9, 2019
Messages

9
Hello Everyone!
I'm excited...my very first post!
Which do you prefer?
I like both looks and can't decide which to go with.... just my simple plain wedding band and e-ring, or to add in a third anniversary ring which is the twisted eternity ring.
I don't want to take the plain band out of the choices because I'm afraid that the little diamonds on the twisted ring 'may' rub the diamonds on e-ring shank. I'm also worried the diamonds may rub and eat away at my e-ring prong. So the plain wedding band will act like a spacer as well as a wedding band.
Note, I already wear a .85ct 5 stone on right hand. So twisted ring can't be a RHR.
What do you think keep it simple with 2 rings or add in a little twist?
Oh and pls excuse my just washed dish hands and my polish.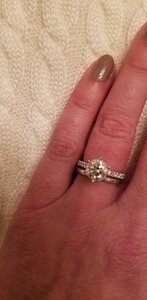 Thanks!