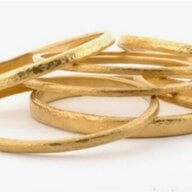 Joined

Jan 26, 2003
Messages

22,132
I am sure that some of you who bothered to follow the many pages long thread in Colored Stones (link provided below)
[URL='https://www.pricescope.com/community/threads/help-me-find-a-red-stone-a-red-spinel-or-a-ruby.155192/']https://www.pricescope.com/community/threads/help-me-find-a-red-stone-a-red-spinel-or-a-ruby.155192/
[/URL]
thought this day would never come. Or perhaps after a while you gave up and blocked me! It is unbelievably narcissistic to go on and on anbout one's gem and prospective piece of jewelry for a thread that long! Having done it, however, how can I not return and show you the fruits of your collective wisdom? For I could never in a million years have done this alone! Never! This was truly a Pricescope project, and, more particularly, a Colored Stones project.
I depended on you to help me find the right hue before I picked a red spinel. I depended on you to help me pick the sidestone shape I wanted. In the end, the stones were tilted (as Jonathan had placed them for a photo), because I liked that look.
I don't have great photos of the ring yet, so I tried to choose some that would give you an idea of it. I have two hand shots in there, despite my chapped hand and the awkward angle of one shot because one hand shot shows a traditional look at the ring and its proportions, but not the correct color and the other shows the color better although the shot is awkward with said chapped hand. Similarly, I have a shot of the stone disappearing into a bed of cotton in which it appears purple, but at least the part that is visible is clear. Another straight-on shot shows the color better, but shows the ring less well. Everything is made up of compromises. I apologize! I did my best to remedy the deficiencies by adding different shots.
I thank all of you for your great wisdom, patience, and support!
Hugs,
Deb/AGBF