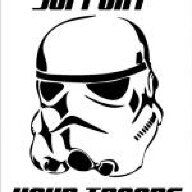 Joined

Sep 8, 2015
Messages

46
My mom is giving me a diamond that she has no attachment too.
What's the best way to get the biggest bang for your buck in a store credit towards a Engagement setting?

Is it worth 38 dollars to get a GIA e-report on this small of a diamond?

4.8mm round brilliant cut "guessing around a .40-.42 ct"

Clarity seems to be lacking inclusions "I can really see any with a jewelers loupe like i do with my Montana sapphire"
Color seems pretty colorless

This thing really sparkles. I believe it was a fairly expensive diamond from the story as it was a engagement ring diamond from a suiter that didn't pan out in the mid 70's.

I've gotten offers from 200-400 dollar's from stores. But the weird thing is, they are knocking 600-1,500 off settings.

I do understand that retail isn't what i'll get. I'll get below what they get it at at whole sale. But when someone offer's you 300 for a diamond, and is willing to knock 1,500 off a setting. Something seems wrong.

*Edit* I forgot to add, i have 15.88grams of 14k gold i'm also trading in with very small diamonds in the rings. Which they were giving me 200-300 for that.


Thanks for the help.