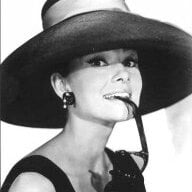 Joined

Jan 21, 2004
Messages

3,230
Date:

3/24/2008 8:07:28 PM

Author:

VegasAngel

OK, I know this is OT but I cannot help myself. I was just looking at our Las Vegas Review Journal Annual best Of Las Vegas 2008 (Only locals vote) We have some of the best restaurants around & Red Lobster was voted best seafood restaurant? Outback best steakhouse? Olive Garden best Italian? pathetic!

Just in case anyone wants to look at the full list food, entertainment, shopping best of worst etc.

http://www.lvrj.com/bestoflv
Wow, that is not really saying much for all the fine dining and haute cuisine of Las Vegas, now is it?!

Thank god I can go to Vegas for a Red Lobster, Outback or Olive Garden!
I think the people who vote generally tend to be the people who only seem to know those types of restaurants and like them because they are familiar and always offer the same items on the menu. It takes an adventurous person to try a non-chain for dinner (spend a lot of money on it) and put your taste-buds in the hands of the chef''s vision with his unique blends of usually varied dishes and exotic mixtures of rare veggies/meats and spices.
OR maybe the owners of those chains were the ones posting???
Any other fabulous recommendations besides the usual suspects?