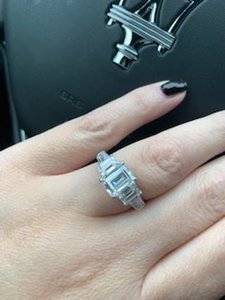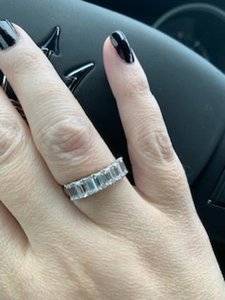 I have been wanting a 3 or 5 stone emerald stone ring for such a long time and bought this one:
https://www.berricle.com/sterling-s...conia-cz-3-stone-engagement-ring-r1209-01.htm
I have large hands, size 8 ring finger and I feel that it is a bit much for me. I do love the proportions of the ring but I am thinking of returning it. I think it is the clear color of the stones that I am not loving. Any opinions?
I also bought this one and love it:
https://www.berricle.com/sterling-silver-swarovski-zirconia-cz-7-stone-ring-r1217-01.htm
I purchased this bar bracelet and it looks like I could pass it off as real diamonds. It is very dainty and does not flip around much. I also like the idea that I can put it on myself. I can take a pic, if anyone wants to see it.