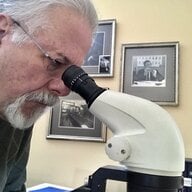 Joined

Sep 3, 2000
Messages

6,661
We graded a 2ct round diamond a few weeks ago as GIA "J" color. It had no unusual nature or fluorescence. The client said that five years ago they were told "H" color. We showed them how we grade color, with GIA Master Diamonds and they could see the color was not equal to our GIA "H" Master stones. However, they were quite happy believing it was "H" and insisted that they wanted a major lab to grade the stone again.

The diamond was sent to a major lab in NYC, but not the GIA, because they take 6 weeks to do a grading report. The stone came back graded "H". Now the customer is so very pleased with the stone. They are not upset with our grading and they agree that they cannot understand why it got the "H", but in spite of all reality they like the stone better and want to dream on that it is indeed a GIA "H"... And it isn't. It never will be. But it is "H" on a piece of paper that cost them $130.

This is something that consumers need to truly contemplate and understand. There are major sources of diamonds flogging huge amounts of diamonds with other than GIA, AGS or AGA reports with color grades that are just wishful thinking. This fudging is big business and accounts for possibly the majority of the diamonds being sold today in the USA for engagement style rings. The diamond dealers know the diamonds are mis-graded. The retailers know, or avoid knowing, the diamonds are mis-graded, too. The reason the diamonds are way below Rap prices is not their spectacular "value", but the value based on misgrading.

I want consumers completely aware to get the grades of their diamonds in writing by the seller that the grade of color and clarity on their diamond is a GIA or GIA equivalent grade, not a different system's grade that simply uses the same letters or numbers as the GIA, but with a different basis of color and clarity grading. I have no idea what the legalities of all this is, but being aware will save many people from being badly abused.

I can't save everyone, but those who know can protect themselves better.