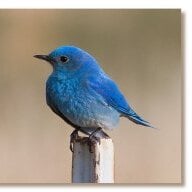 Joined

Apr 21, 2010
Messages

5,335
To get some notice of upcoming drops, you can sign up for newsletters at:
1. Barry's site (
www.acstones.com
)
2. Gary Braun's site (
www.finewatergems.com
)
3. Brad's site (
www.thegemtrader.com
)
4. Rick's site (
www.artcutgems.com
)
5. Dana's site (
www.mastercutgems.com
)
6. Andrew's site (
www.gemfix.com
)
For Gene's site (
www.precisongem.com
), he has an RSS feed you can subscribe to that lets you know when there are changes to his site but even after reading some detailed instructions on how to do so, I still haven't figured it out -- I just check pretty often.
I think Barry has a drop pretty regularly every Wednesday night at 6pm his time (Arizona)
Sometime the first week of each month I think The Gem Trader (Brad) and Gemfix (Andrew) usually have drops.
For the other listed sites, it varies.
There are other CS sites too, and I'm sure I'm forgetting some great ones, but these are the ones I try hardest to stay on top of...