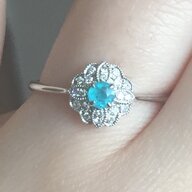 Joined

Mar 5, 2017
Messages

94
I just had to make a new thread for the finished ring
Thank you to everyone that helped me choose the setting, this was absolutely the best out of all the options. It's from
MyGourmette on Etsy
, Cheri was wonderful all throughout the process (and very patient, I'd been asking about this setting for a year before I made the jump), and I'm still really surprised at the beauty of the craftsmanchip: the slope, the slightly raised petals, the flawless milgrain, and the overall super dainty-but-elaborate look which I love.
The stone is from Charles Brian, he's on eBay and Instagram), he's Brazilian and quite passionate about paraibas. He also helped me with the GIA cert which came in handy when I had it set as the jeweler who set the stone could not believe it was a tourmaline, because "it does not look or behave like a semi-precious stone, even the cut is too much like a diamond, are you sure this is not a color-treated diamond?" He then looked at the report quite closely, and said "ok, so... tourmaline... and GIA?... Well, this is weird. I'd never seen anything like it".
Needless to say, Paraibas are not common over here. I don't want to say I have the only one in my city (maybe) but I've never seen one being sold or worn here.
Pictures!
By a window: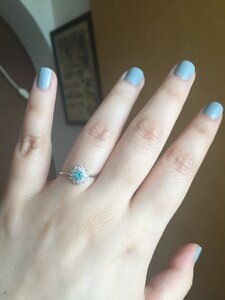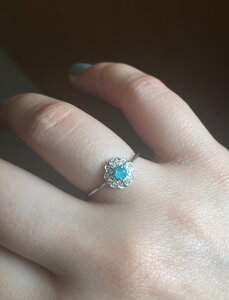 Indoor, but catching a ray of sunlight: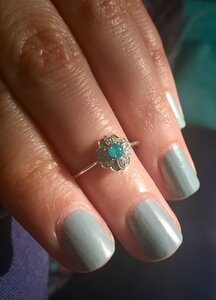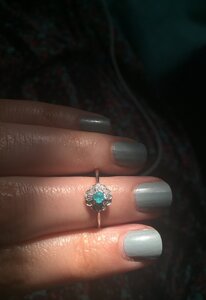 Indoor, natural light:
Backlit, just to play with the diamonds: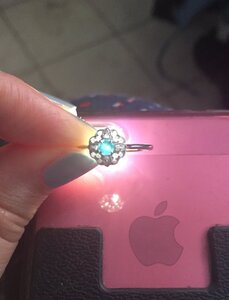 At the jewelers', artificial light: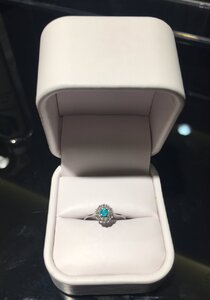 At the mall, artificial light: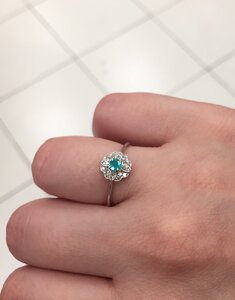 SO in love with this ring
Last edited: