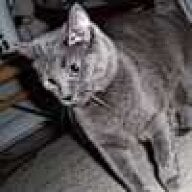 Joined

Jan 17, 2007
Messages

1,154
Any thoughts on the best way to communicate to a B&M salesperson what exactly we are looking for?
This weekend we saw a few GIA "Excellent" cut stones (in the 1.2-1.3 ct range), and a few AGS0 stones, including a smaller Lazare Kaplan branded stone.
The only one that seemed interesting based on my own vision only scored a "Good" overall rating on the HCA, which wasn''t surprising because it seemed a bit deep and crown-heavy just from a rather inexperienced look at the measurements. The one AGS0 was "Very Good" on HCA, but I didn''t love it in person. That one we got an Isee2 reading on and it was about a 7.5. The L-K was just too expensive, and was only an 8 on the Isee2 (not enough at the premium being asked).
How do I ask for something better? The salespeople, of course, insisted that this was as good as cut gets, since it was "Excellent" or "Ideal," and they kept saying that the ideal is really a range (which I understand, but I also understand that there are some that just don''t work.) . I really want something that is fabulously sparkly, as I am looking to set it in an all-metal solitaire setting (yet to be decided exactly what that will be).
Is there a good way to ask for great cuts without entirely relying on the AGS/GIA cut ratings or gettings sucked into overpriced brands??
I plan to get an
idealscope
, which I hope will help weed out some choices.
Any thoughts on what to look for on sight? I''m having a lot of trouble, even in varied lighting, understanding whether what I''m seeing is good or bad. Some have been obvious -- one had what I guessed to be fish-eye, which made a VS1 look like an I from the top -- but in terms of brilliance and fire, I don''t know how to tell, especially not being able to compare them side-by-side (if they are from different stores). Do I just keep trying, or are there questions/requests that will help me narrow the field more easily??