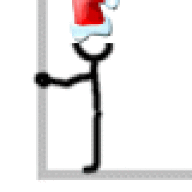 Joined

Dec 29, 2004
Messages

17,193
Date:

2/7/2009 2:46:32 AM

Author:

Gypsy

It might. I''ll let you know

. I actually hope it''s small, I want something simple for everyday. I have no white metal pendants left after the robbery and it''s been driving me nutty. There was an ADORABLE small one at Costco (I mean flat out adorable) over the holidays for $205 bucks and I hesitated. When I went back it was gone.
Well, if you like the one you just bought, you''ll have saved $150 bucks!
I went to the LaurenK website and I like a lot of her necklaces.
This site is not good for the wallet. Thank god I''ve managed to survive relatively unscathed over the last 4 years!!