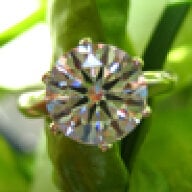 Joined

Aug 8, 2005
Messages

7,395
so, looks like hubs is going to have a job opportunity coming up. right now, it''s a choice between austin & dallas. i''m familiar with north austin + downtown austin, but have only passed through dallas. the job in austin would be close to south austin. in dallas, it would be on the outskirts of north dallas. we''d definitely be checking out the areas for ourselves, but i thought i''d get some advice from those that have lived in these areas.

so far, what i''ve gathered is that austin is more funky + artsy and dallas is more cosmopolitan. but, how do they compare in terms of housing? crime? schools?

how is housing in south austin?

the pros of austin are that we are both familiar with the town. also, hub has heard very positive things about the office there.

in dallas he''s doesn''t have any connections thus far. but, it seems like it''d be a really nice place to live.