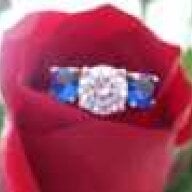 Joined

Jul 19, 2006
Messages

575
Date: 3/19/2009 6:59:32 PM
Author: asscherisme
I bought my son one last summer for elementary school graduation. BUT that being said, its just as much for me so I can feel more secure with allowing him more freedom as he is getting older. For example, right now he is not home, he is at our local library. His favorite place to ride after school on his bike. He knows the rule is he has to call me when he gets there and call me when he leaves. I have him take his cell with him when he goes to a firends house or out to ride his bike. Also to school even though there is a no ''ON '' rule at school and it must stay in his locker at school but he does take the bus and it makes me feel safer about him on the bus. The Jr. high bus these days is VERY different that when I took the bus.

I don''t allow him to text though and told him if I see he texts he will pay me for it. But that will change in the future I know. I also told him he is only allowed to call friends or family. He is really responsible with it and it makes me feel safer knowing he has it.

Also, during his activites that he does, after school, weekends, etc its nice that he has it. For example, if he wants to stay a littlle later, or go home with a friend or even if I get stuck in traffic and am a little late picking him up. Its nice to be able to stay connected with him.

I have found the more independence he craves, the more secure it makes me feel knowing he can reach me.

edited to add, my son does not have a fancy phone, just a basic phone that can take photos.

It amazes me that some jr. high kids have iphones and blackberries. I don''t even have one!
I feel the same way you do...it''s nice to be able to stay in touch. When I was a kid your son''s age, I would roll out on my bike in the morning and not come home until dark and my mom had NO IDEA where I was or what I was doing. Times have changed...