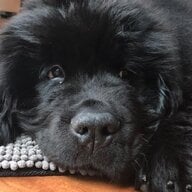 Joined

Jul 27, 2007
Messages

6,299
Wanted to share some pictures of my asscher with pear side stones both before and after the bezel reset. I figured this would be a good comparison for those thinking about prongs vs. bezel in terms of look and coverage.
My reset story is somewhat unique in that I did not want to reset at all. My DH and I picked out my stone and setting together back in 2006. I've always been very sentimental about my ring, but after a couple of years of wearing it I realized that the setting was probably a bit too dainty for daily wear. I took the ring in for regular inspections, but a couple of months ago the inevitable happened: a side stone fell out. Miraculously, I found the side stone in our house, but I knew at that point I would need a new setting.
My DH told me I should just re-set the ring however I wanted, then we could keep the original setting and replace the center stone down the road. I seriously considered it—especially because I knew that the reset was never going to be the same as the original, but ultimately I decided I wanted to keep it as close to the original as I could. So I sent the original setting to David Klass and asked for a bezeled version of the same thing.
David was great to work with. Even though I thought the process would be simple, I think I went through 6 versions of CADs because I kept making small tweaks. He was patient throughout the entire process. He was also incredibly accommodating to the fact that I wanted to stick to the original design using the original stones, which didn't exactly lend itself to letting him use his creative chops.
For the record, the center stone is a 1.55 carat asscher, F, VS2. The pears are only about 20 points each, G, VS. Ring size is a big, honkin' 8.
BEFORE AND AFTER (After pic is taken with iPhone, will need to update with DSLR pics later)