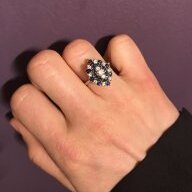 Joined

Jun 7, 2016
Messages

44
Hello, all. I've been blown away by the wealth of information and expertise on this site. Many thanks to those of you who have so generously taken the time to make such helpful education available.
I'm in the market for an Asscher because I lost the diamond from my e-ring. The lost stone was an RB, .23, lovingly offered to me when my husband and I were poor college students. Almost 17 years later, it's time for an upgrade! though we still have pretty modest means. I didn't even know Asschers existed before I started browsing on line, and I'm totally in love with the clean lines (I prefer the standard to the Octavia). I don't need a ton of sparkle, just a simple, elegant, quality stone. I know Asschers are best when 1.5ct+, but I think anything will feel monstrous after my .23!
I was hoping to get a well-cut ~1ct, G, VS2 for close to $5k, but I'm wondering if it would be more realistic to budget $6k-7k. Going up in budget just means I'll have to wait longer to get it. As it is, I probably won't be purchasing for another 18 months (doing things the old fashioned way and saving before spending!), but I want to be able to plan well. I'm expecting another $2k or so for the setting: ideally a solitaire with subtle basket detailing (like Vatche #1019) but with split-claw prongs.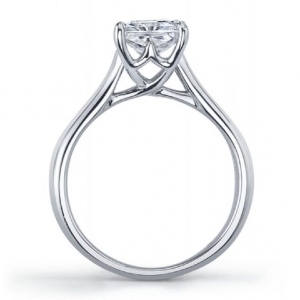 So first, what is a reasonable budget for those specs? I don't have to have a full carat, but would like as close to 5.5mm as I can get. I'd love an F color, but probably need to sacrifice that for cut quality.
Second, I've read that lots of PS members have been happy having
GOG
source their Asschers. But how is that different from having any other B&M source a stone? Is it because
GOG
has particular expertise in Asschers and will get better quality stones? From what I've read,
GOG
seems the way to go since the
JA
stones are usually of lesser quality. Is that right? But how do prices compare?
Thanks in advance for any help you can offer.