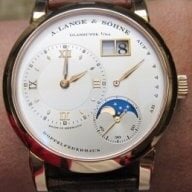 Joined

Apr 3, 2004
Messages

33,383
GIA is meant to be the regulator - they are paid a lot of money that eventually comes from consumers to do it. But alas! The are paid first by the vendor.
And I think AGS standards have slipped.
I have seen some stones run through their software that score AGS 0 that were not far off the steepest deepest GIA Excellent cuts.
Garry, Did AGS changed their 0 cut standards lately?