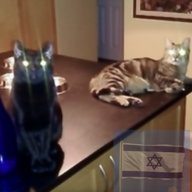 Joined

Jun 8, 2008
Messages

34,137
I know this is impossible but try not to think the worst. My mum had to go to hospital last week for a check-up after an operation she (thankfully) had just before the world turned to s**t. I was desperately worried - she's immune compromised and self-isolated as soon the first case hit the UK, so it seemed ridiculous to walk into a hospital but was absolutely necessary. She said the hospital was set up as safely as possible. They'd resited where she had to go and re-routed entrances to keep non-Covid patients clear of others. And it was much emptier than she was expecting as most routine appointments are cancelled, so social distancing was manageable. Do you have any doctor friends who could tell you which hospital has the best set up to keep you clear of others, as non-Covid cases?
Thanks
@lissyflo
. None of our doctor friends practice in the city so we really don't have any guidance. We do know the peak of Covid 19 is coming and it is getting worse here each day. Hospitals are at max capacity. So right now just waiting to see how Greg fares at home. If the pain becomes unbearable I guess we will head to whatever hospital we can get to. I am fairly certain there is no safe hospital in NYC right now.
I am glad our mom is A OK. How scary that must have been and what a relief she is safe and sound now.
Thanks for your comfort and support. I appreciate that.