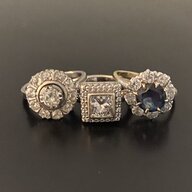 Joined

Aug 1, 2008
Messages

3,312
Darn it: Subject line got eaten!

Should read: Are you a "same side sitter"?

When we go out to eat, DH and I very typically sit on the same side of the booth or table. We always have. It's easier to talk and for him to try and steal the food off my plate. I was eating out with a co-worker this week- the restaurant had curved booths and I mentioned how much I like those. She said she hated them because it forces you to be a "same side sitter" and she hates that. She makes fun of people that do it. She's been jokingly referring to me as the "same side sitter" all week.

I had never even given this any thought whatsoever. Not once.

So what about you? Are you a "same side sitter"? Why or why not?