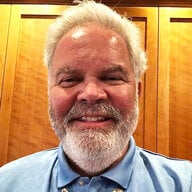 Joined

Jul 21, 2004
Messages

9,105
The stock market may be a a bit of an outlier for this forum but this particular stock may be an exception. Check out AAL on the London exchange.
https://www.google.com/webhp?sourceid=chrome-instant&ion=1&espv=2&ie=UTF-8#q=anglo%20american%20stock
That's the outfit that owns DeBeers, the dominant player in diamond mining for the last hundred years.
To say their performance has been bad is an understatement. In the last 5 years they've dropped from 3100 to 274. They've lost half of their value in the last month alone. Their cap rate has dropped a billion dollars in the last week. They're the worst performing stock in the FTSE 100 and, at this rate, they're going to be upside down by New Years.
While it's hard to shed a tear for mighty DeBeers, and it couldn't happen to a nicer bunch of people, this really is likely to effect the diamond business, and possibly in a big way. What's unclear to me is what that effect will be. Will prices go up because of lower supply, or down because of a less controlled market? Are we about to see a bunch of diamond properties hit the auction block? It's going to be a wild ride.