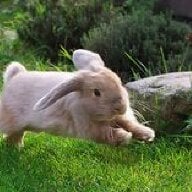 Joined

Dec 6, 2017
Messages

229
Hello PSers!
I value everyone's opinion very much on this site. The vast knowledge and understanding PSers offer to their fellow posters is incredible.
So, I've been thinking about my HG pair of diamond earrings for awhile now.
I realize some will suggest I get a really nice pair of diamond studs. However, I feel diamond studs are a bit boring for me. I want something with a bit of style/flair.
I thought the best option would be to have a jeweler make a version of the Tiffany Victoria earrings for me. But, several jewelers I've spoke with refused to do the job as they say it's a bit too much work. They recommended I seek out pre-loved.
So, here we are. I am tentatively about to purchase a pair of pre-loved large Victoria earrings for around $9k cdn. However, there's another love - that's the VCA Vintage Alhambra.
My DH is willing to purchase one item. I can wait for the VCA, or go for the Tiffany.
What do the lovely PSers think is the best choice? What's going to have longevity? In the future, if I'd like to sell the piece and upgrade, which one will have the better trade in value?
I'd really appreciate any thoughts
Thanks!!