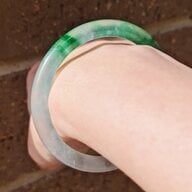 Joined

Mar 28, 2009
Messages

3,622
After reading all the disappointments lately on stone purchases and customer designs. I do wonder whether PSers are more picky, and whether some of the 'demands' are justified.

Before I start participating on PS, I though my ruby pendant was wonderful, now I can see the faults with the bezels, the small window, and that the stone is not as vibrant as I would like it to be, enhancement issues.

My thoughts are that most of our expectations are within reason, I admit that I'm now more 'discerning' then before. Maybe vendors aren't used to this type of customers.

Thoughts?