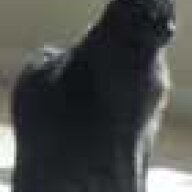 Joined

Apr 21, 2009
Messages

23
A month ago I knew nothing about diamonds. After many hours of research and reading through the numerous informative posts on this board I know a little more, but no where even close to the knowledge of many people here. Would really value your opinions on the following stone...
Carat Weight 1.2ct
Color E
Clarity VVS1
Polish Good
Symmetry Very Good
Fluorescence Faint
Width 5.66mm
Length 5.65mm
Depth 4.21mm
Table Percentage 58.00%
Depth Percentage 74.50%
Many thanks for your valuable opinions. Here is a pic and ideal-scope image.