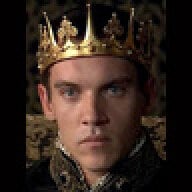 Joined

Jan 21, 2008
Messages

6,186
8 GB iPod touch- my trusty iPod- love it.
16 GB iPhone 3GS- they let us upgrade 1 line early, my Samsung died, SO got an iPhone, I got his old one. Wow, the reception is crystal clear where as my Samsung had people I was talking to long distance saying, "I can't hear you!" every time! Also, the interface is amazing! I find myself calling people by accident because I'm not used to it yet.
My computer is an HP and my monitor is some name I've never heard of. I've had many Apple computers but finally gave up on them because for what I need to do I can get an HP, it basically does the same thing, and it's so much less money.
What Apple products do you have?