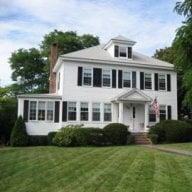 Joined

Nov 19, 2006
Messages

1,286
I previously posted in "Show me the ring" about my tanzanite and diamond ring that was lost/stolen over the summer. I''m now considering getting a replacement one, but with sapphire instead.
I know this is the diamond forum, so I''ll keep my sapphire questions in the other folder, but my question here was about a setting. I know I have seen this setting in a few B&M but haven''t come across it online...I was wondering if anyone else has? It would be like a 3-stone setting with triangular side stones, except instead of 2 triangles total there are 3 round diamonds on either side.
I have a very amatuer drawing that I did of what it would look like, top-down:
Hopefully between my poor explanation and my low-level drawing skills you get the idea....
Thanks in advance!
RZ