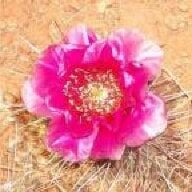 Joined

Jan 6, 2016
Messages

239
Hi, I'm new here, and have really been appreciating the engaged, informative community. I'm working on my beginner collection and came across this seller who cuts his own gems. The pics look nice but they aren't always super clear, and there is only one light source. Anyone have experience with him?

Also, my first big purchase is an engagement set from Sally at HOW, and I see that she has a great reputation here. That's nice to know since we already started deposits! As soon as I receive them I'd love to post pics and see what everyone thinks. They aren't huge gems but I wanted something practical in size and cost was a factor too.

Thanks! Glad to find this community!