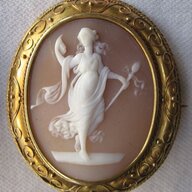 Joined

Apr 17, 2002
Messages

3,724
Wondering if any of you have experience with this seller.
Natural Ceylon Sapphire in all colors and shapes available for sale below market prices. Blue Pink Yellow Green Teal & any other color of Sapphire 50% OFF
www.sapphirebazaar.com
They seem to be based in Istanbul, but they say they buy from local miners--they make a lot of claims about ethical sourcing. I bought an inexpensive, tiny (.49ct, 4.5mm round) blue sapphire from them, which just arrived. They claim it's natural and low heat only. It's pretty and looks like their photos. Just curious if anyone else has dealt with them, particularly for larger purchases than mine.
Below are some photos of my sapphire, along with the setting I'm considering it for--I bought it to potentially replace the center diamond, which is very included, probably I2. (I know the sapphire looks smaller in the photos, but that's because it's so much lower on my finger than the diamond, which is like 4.8 or 4.9mm, so the sapphire should fit in the setting.)