Joined

Dec 30, 2020
Messages

5
Hello everyone,
This is my first time joining a forum, but when I started researching I became overwhelmed by the information due to my eyes' lack of experience. This is such a big purchase and I would really like some solace that I'm getting the brilliance and shine for my money. I'd also appreciate any help to know what to look for in a Radiant cut. I appreciate your inputs!
This is offered to me by my local jeweler for 7-7.5k (My budget is 8-8.5k including the setting):
Measurements: 7.11 x 5.54 x 3.83
Carat: 1.2
Color: F
Clarity: VVS2
PROPORTIONS
Depth: 69.1%
Table: 68%
Girdle: Slightly Thick-Thick
Cutlet: None
FINISH
Polish Excellent
Symmetry Excellent
FLUORESCENCE
Fluorescence None
CLARITY CHARACTERISTICS
Pinpoints
Needles
Natural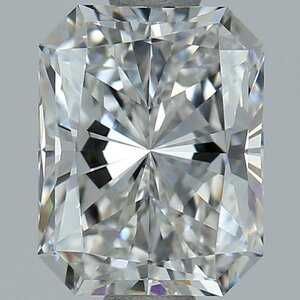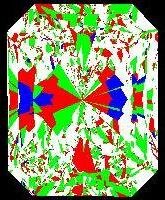 Video:
Video
I understand the Radiant Cut is a fancy shape with alot of leaks that requires you to see it in person, but I wanted some input before I go back and take a look at the diamond. Additionally, I notice a bowtie effect on the face of the diamond. Will that go away on a platinum/white gold setting?
What are your thoughts?
Thank you for your help and I hope everyone has a happy new year!