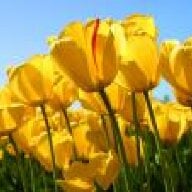 Joined

Mar 14, 2009
Messages

111
Hello,
I have been searching through the vendors discussed here and looking at all of the great advice from the posters but I think I''m over-confusing myself. I''m trying to find a tiffany legacy-style engagement ring with a 0.4 - 0.5 ct diamond for a total price of $2500. I have found many wonderful diamonds but the settings have not been as easy to find. The settings I have found that I like are all way too expensive. The settings at the local jewelry store are significantly less expensive but the diamonds are much more expensive so it''s a bit of a wash. The only options I have found so far are a ring from Excel and one from
WhiteFlash
. The
WF
ring was suggested by JulieN but requires a 1ct diamond and I''m trying to find out if I can get a smaller diamond instead. The one from Excel is okay but the diamond information is not as good as I can''t see what the diamond may look like.
Anyone know where I might look next? I think I''m overanalyzing and expecting too much but my GF wants a non-traditional design but is not too concerned about the size of the diamond.
jim