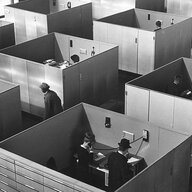 Joined

Sep 9, 2022
Messages

32
I've been hunting for a antique pear to put in a blackened silver-plated gold buttercup pendant. Budget ideally under $3k for stone + setting + chain but flexible.
I don't mind visible inclusions in a pendant… saw this antique E SI2 pear and was curious for other opinions. I love the high color, how chubby it is and the big culet. I don't have any experience with pears, though, and I'm wary of mushiness/dead zones. Could any better trained eyes out there let me know what you think about the faceting and performance?
Video album here (swipe for more):
GIA:
https://www.gia.edu/report-check?reportno=1226414896
Relatedly, if anyone can share a good source for antique chains please let me know!
(Update on my other two threads! I'm still debating settings for the peruzzi and I decided to consign my OEC because though I adore the shape and the facet pattern, I couldn't get over the slight olive undertone and it looked a little big on my finger for my visual preference.)