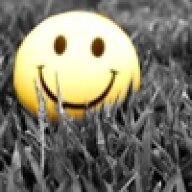 Joined

Jul 25, 2006
Messages

1,864
I just wanted to post for the forum that Rich is a delight to work with, not only does he have a great sense of humor, but really took his time to be EXTREMELY thorough. The final report is forthcoming, but based on his detailed emails, I have no doubt that it will be thorough. I hope this post will aid others considering independent appraisals...
A little background - I was a nervous nelly b/c the stone came from
Blue Nile
and therefore didn't have 'trusted eyes' (such as Rhino or
WF
or Wink, etc) to look at it first - just an AGS report with good specs (that I knew I could rely on b/c of AGS's unrounded numbers. I had been looking for so long, with such a paucity of well cut stones (well, okay, no stones that fit my criteria), that we decided to just go ahead and get the
BN
stone b/c we could return it if it was a dud.
The thing was, I didn't feel like we could just trust just our unexpert eyes on this purchase after it arrived - We needed an unbiased, truly expert opinion. Plus, we spent so much time searching for this stone, I didn't want to just submit the AGS report to the insurance company and God Forbid if something should happen, have them be able to throw 'any old stone' matching color, clarity and weight towards us to replace it if they didn't cash out - I wanted concrete data, and lots of it! (I admit I also thought AGS had been a bit strict grading color and clarity, but that was my unprofessional opinion!)
Enter Richard Sherwood, appraiser extraordinaire, with his advanced analysis package, and my little stone took a trip cross country to visit his lab... (he also has a spectrophotometer to confirm color for those interested)
http://www.sarasotagemlab.com/
I would work with him again in a heartbeat and give him my strongest endorsement (for what that's worth!!) - even if the stone had been a dud, there would have been a great comfort in his diligence - he was really reassuring even before he got the stone, and really scrutinized the stone and he even carried it around to make sure the fluoro didn't affect it in all lighting situations! When you are making a large purchase, it is really nice to have someone this dependable (and interested solely in giving you an honest report instead of trying to sell you something in its place) to be able to really give you an expert opinion that you can count on. This is a true value of an independent appraiser (and not a mall or jewelry store 'appraiser' who is not a true appraiser in the true spirit (and credentialing) of the profession).