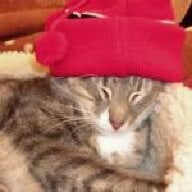 Joined

Aug 14, 2009
Messages

26,376
ORIGINAL POST:
I know this will likely be a controversial thread. I'm going to post anyway: I personally had a surprisingly visceral reaction to a recent discovery - misguided or not, it is what it is, and I am curious about others' takes on it, especially those of you who have gone through the custom design process with a much-trusted vendor.
I will say up front that I am in general very loyal to and protective of brands whose products I consistently like, vendors I trust and respect. This thread concerns the effort that a certain popular PS vendor put into helping me design one of my most treasured possessions. I absolutely can't take full credit for the design: my rep, the CAD folk, and I spent quite literally
weeks
going back and forth on the details of both iterations, and as PSers know only too well it's the details that make the piece.
To see those details apparently copied *exactly* by a different vendor - a direct competitor of my vendor, in fact, frankly irks me beyond belief. To be clear: my reaction is NOT at all anger at seeing a copy of my piece - in fact, I think that's just awesome! And to the owner of the piece in question - it is beautiful, and I am so happy you're getting enjoyment from it (I'm honestly totally flattered by that
) My issue is with this vendor that apparently had no issue with making an exact copy of direct competitor's labour - not an inspired by, with some amount of change in looks, to all appearances it really is a clone, right down to the taper thickness.
I have no problem with MY vendor selling whatever iteration of the design they want. They own it, and they certainly have a right to profit from it - they were integral to its creation! I have a BIG problem with other vendors making and selling and profiting from it.
Thoughts? Where should vendor loyalty end? I am honestly surprised by how strongly I feel about this... I don't work for them, and am not in any way affiliated with them beyond purchase history. I assume, since my vendor has made it a stock piece, that such a thing can never happen again. I also assume that at the time the competitor produced it this was not the case, so legally there's no cause for my raised hackles - on anyone's behalf, misguided or not. Ethically? Well - my gut sure has an opinion, and my respect for this other vendor is currently at rock bottom.