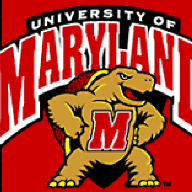 Joined

Mar 14, 2003
Messages

41
Alright - we have finally decided to purchase a stone on line, after having a shocking experience at an independent B&M store:
1. They tried to sell us an uncertified stone (princess) G-H color, SI1, 0.6 carats for 3500/carat - outrageous (the color/clarity was from their own appraisal, the gentleman was a GIA trained appraiser, but still...)
2. had a stone 0.7 carats, F color, SI2 (would not show us the GIA for any additional data) - but lost interest when the price was 7400/carat.
3. Told us there was no standard for princess cut stones and
4. Did not have a real trade in policy.
Nice lesson.

Anyway, we are getting a stone from a vendor here on pricescope, and so far the dealings have been great. We are also going to purchase the setting from the vendor, because he has what we want at a fantastic price. He will set the stone, but I am thinking I may want to have it set locally - it would be easier to get it appraised.

So, 1. Does anyone know of any Annapolis area appraisers; and 2. Does anyone know of any jewelers in the area that will set customer provided stones in customer provided settings?

Thanks!