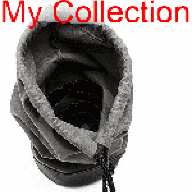 Joined

Jul 18, 2011
Messages

35
So regardless of whether you waded through my long, rambling threads during my research and shopping phase, you can now enjoy the results. I went with the DBL branded cushion that was already set in an Uber halo semi-mount. It looks fantastic--very delicate and detailed. Of course, the only thing that counts is whether she likes it. I'm now engaged, so I guess it worked.
I can't say enough about David from Diamonds by Lauren. He was helpful and patient and, well, he put up with me and my many questions. Thanks to everyone who contributed to my other threads and helped me through the process. But enough of all that. I don't know if this belongs in the SMTB thread, but here it is.
First, the diamond specs:
1.05ct OMB
Y-Z color, VVS2
VG Symmetry, VG Polish
Med Blue Fluorescence
And now, on with the photos. There are many. In different lighting (indoor shade, warm incandescent, LED). I didn't notice until editing that there were fingerprint smudges on the diamond. Can't win 'em all. Enjoy!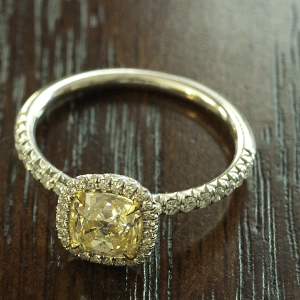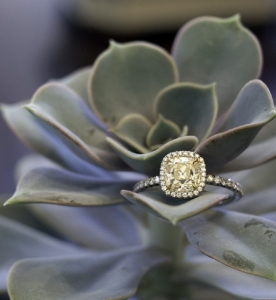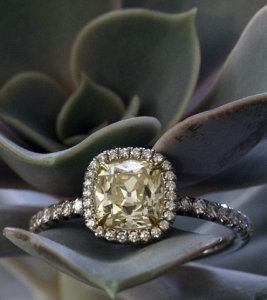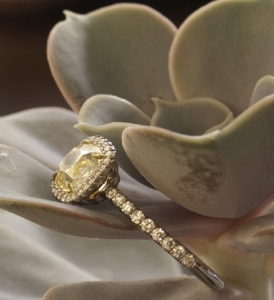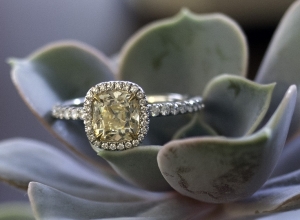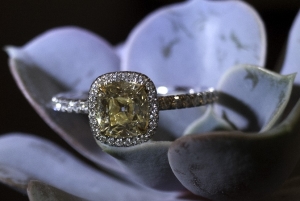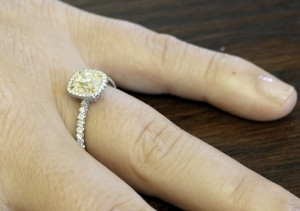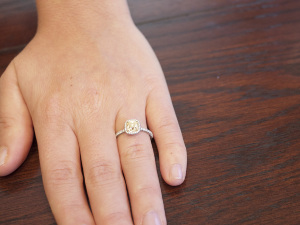 I'll now probably go into more of a lurking mode on here for a while, as I learn more about other colored gems and such. But I do plan to buy them as the newlywed bank account allows.