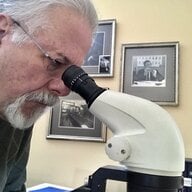 Joined

Sep 3, 2000
Messages

6,656
A consumer brings a center stone to a retailer that they bought on the Internet. For our example, let''s say it is a rather large emerald, not a diamond. The consumer works with a retailer and they mutually design an engagement ring which the customer approves of, but the retailer warns them that too little metal is in the ring and that they had better buy insurance on it right away once it is delivered and worn. The consumer has been shown more substantial designs, but has remained adamant that what they want is minimal metal work. The retailer even gives them a Jeweler''s Mutual form and a complete appraisal allowing their customer to purchase the insurance directly.

Within a few weeks of wearing the ring, the center stone is found to be missing one morning on the way to work. No amount of searching locates this stone and it is lost. One of the delicate prongs shows some signs of bending back away from the stone, but no warning, such as looseness of the stone was ever reported or noticed by the wearer. The stone just vanished.

What responsibility lies on the retailer? They did not sell the lost stone. They made a profit only on the mountings. They gave warning of the delicacy of the design. They gave an insurance application and instructed the customer to buy insurance right away.

As an appraiser, I have an obligation because of NAJA membership, just like those in AGS, ASA, and ISA not to provide incomplete or incorrect documents. A rogue appraiser, one with no accredited memberships has no obligation to provide such complete documentation. If no harm is done, there is no legal recourse for less complete work.

Do such "rules" apply to retailers? Retailers who provide settings and customer designs often feel a deep moral responsibility to provide a safe mounting. However, what is actually a requirement of the law? If a consumer, properly warned, wants a certain thing done, if they are 21 years old and of sound mind, and are willing to pay to have it their way, what is a retailer to do? Do the work or say no?

If the retailer does the work are they taking on the risk of loss for the stone they never sold?
Should a retailer refuse the work and let his competitor take the job and make the profit?
xxxxxxxxxxxxxxxxxxxxxxxxxxxxxxxxxxxx

This is a good story and right from real life events. There is no simple solution, but making people aware of such a scenario is educational. You may have an opinion, but opinions are not necessarily they way the legal system responds to individual situations. Every story has nuances and two or more versions. What do you think should have been done?