I am designing a simple rose gold ring for my partner. She is way into Amber so what I have right now is something similar to this: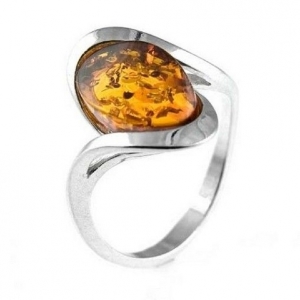 Instead of the white band I am going with rose gold, something she is way into.
I also want to add to little stones on each side just barely going down the band, just slightly off the midline. I don't want all the stones to be the same nor do I want it to look too goofy. Right now I was thinking maybe on one side have two pink diamonds and the other side have two different stones..
What good stone combos are there that won't clash with amber or rose gold or the pink diamonds on the other side? Or what other options are there besides the pink diamonds? Or should I not add stones on the side?
Her favorite stones are:
Amber
Labradorite
Jade
Garnets
Turquoise
Jasper
She doesn't really like diamonds that much.